2020.01.14
Something about impressive Japanese hospitality
In Japan, we celebrate "Coming of Age Day" every second Monday of January.
It is counted as holiday and holds ceremony where all the adulthood who reached the age of 20 between April 2 of the previous year until April 1 of the current year, gather together by township. It's a kind of important day to helps one realize that we became an adult.

4 years ago, I remember my self how I was happy to join the gatherings on that day, was able to meet long time no see friends that I haven't met since elementary school.
The joiners bloom with gorgeous full make up and hairstyle, wearing the traditional 'Kimono' and suites. All the pictorial and make up stores were full and busy for that special event.
That day was also a time when I realized how wonderful the Japanese hospitality is!
I went to a store to have my pictorial and make up like all others do, when I first enter the shop
all the staffs had welcomed me in the door and handed me a flower with congratulation letter.
They proceed with putting up a make-up carefully and gently on me, asking me one by one what colors do I like, what shade do I want and also explaining the make-up procedures to make me feel comfortable and worry free. After that, we proceeded with the Kimono dressing and pictorial. It was very hard to explain but from the very first of the door step, the feeling I got was like I became a princess for a day!
Every single actions and treatment they showed me was really heartwarming. And I think that's what Japanese put in heart to when it comes to offering a great service to a customer.
We call it "OMOTENASHI" – the way we call about the Japanese dedicated and superb hospitality in a courteous manner.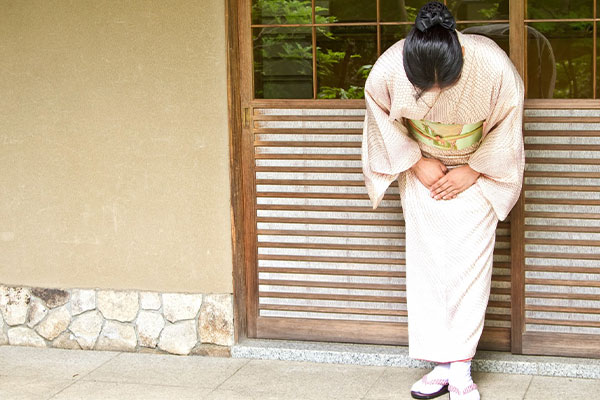 From the wonderful experience years ago, it puts me into a motivation to give the best effort to make people around me happy, like what I had felt.
Regardless of the place and situation, whether it is in restaurant or convenient store, as well as the skincare and beauty industry like what we are doing, the special treatment to each customer and co-workers is the priority in this culture.
"Omotenashi", is a wonderful word which it reminds us of a heart to treat everyone whole heartedly with a smile, with no fake and doubts. It is a pride, of the Japanese service industry.