2019.12.30
Secret solution for tired out skin
Hi guys! It's almost the end of the year and for sure we are all busy to put the finishing touches to pre-year-end work, and be ready to celebrate and welcome the new coming year. Here in Japan we celebrate New year on the 1st of January, as the same with most of the other countries do. We can say our new year here is quieter than we can imagine, we visit shrines, see the first crack of sunrise in the early morning (we call it "hatsu hinode"), catch up with relatives and more. But behind of it, we come up with sooooo many preparations that dog-tired looking face is inevitable.
Speaking of looking tired, we would like to proceed to the last step of the basic skin care to-do's that we have discussed from the previous blogs.
After the steps of facial wash, moisturizing essence, the next will be……
Last but not the least, it's the finishing cream!
Applying this finishing cream for the last steps helps the skin to calm down and protect the skin from outside irritability. This one is a must to beat the tired looking face. It also has tightening and lifting effect for the skin.
FINISHING CREAM
DEEP EFFECT CURE-ALL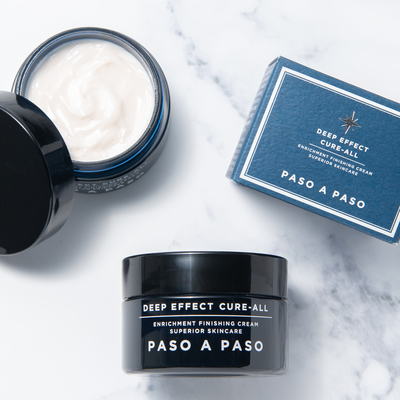 This product is made to keep the skin moisturized and helps tackle the signs of skin fatigue. It instantly tightens and lifts by working deep in your layers of the skin to make the skin firm, reduce wrinkles, and give the skin a quick refreshment. Great for daily use or for those occasions when tired skin needs to look bright and youthful!
Here's how to apply the cream:
Step 1: After the moisturizing essence, get pearl size of this cream.
Step 2: Apply it from center to outside of your face and massage gently in circular motion.
Done! It could be apply in daytime as day cream before applying make-up, and night time to calm down your skin while you're asleep.
With all these steps of 1(Facial wash)-2(Moisturizing)-3(Finishing cream), we can start the new coming year with looking young! Feeling young! Healthier new you!
Enjoy your vacations guys 😉