2020.10.09
Blog Resumption Notice ✴
Hey guys, long time no see!
How have you guys been handling this Covid-19 quarantine?
Recently, the number of shops which are reopening from Corona virus voluntary restraint started increasing,
as you noticed, there're many people also enjoying summer vacation during the GO-TO campaign in Japan.
Still, corona virus has been severely tough for everyone…
Even though in this hot summer season, the disease is still spreading constantly, it's quite scary actually.
Because most countries had lockdowns and border closures all around the world,
I'm considering there are a lot of people who are feeling the economy is stagnant for now.
Furthermore, most of the face-to-face events have been cancelled cause of the restriction.
I'm very disappointed the cosmetics exhibition can't be held this year and the cosmoprof,
the biggest cosmetic exhibition, has been postponed till next year. (I was so excited to be honest ..)
After all, the postponement of the Olympics must have been a big shocking thing to all of us.
The impact and damage on the economy was pretty big, unfortunately still cases of infected people are rising.
It is unbelievable and I still don't want to believe this is happening to us.
I sincerely wish that all of you will remain healthy and well, also a quick end of this Covid-19 disaster.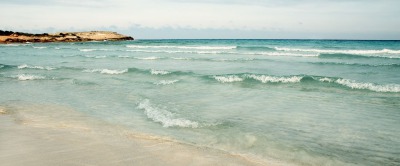 So today, I want to let you guys know I'm going to start blogging again.
It has been a while since I posted last time as you know!
I would like to keep updating my blog from now on. (unless I won't be busy, I'll do my best lol)
I used to post a lot of articles like Japanese culture constantly.
From now on, I'll be posting articles including the development of the Pasoapaso brand,
and more about Japanese beauty information which will be unique for foreigners.
I can't wait to blog various contents for you guys!
As the self-restraint mode continues,
I hope I can post meaningful blogs for you guys that will enrich your precious time as much as possible.
I will post about "good aspects of J-beauty" next week, so please watch me warmly!
All of you, let's get through this corona prevention thoroughly, enjoy the self-restraint period too!
During this period, I will take care of my skin much more,
also secretly planning of taking care of my body health and getting fit again…haha
Of course, I'm personally thinking of investing myself using "our company's skincare cosmetics".
I'll use my time more efficiently during this self-restraint period!
I'll also introduce you guys about pasoapaso's skincare recommendations too so please look forward to it💛